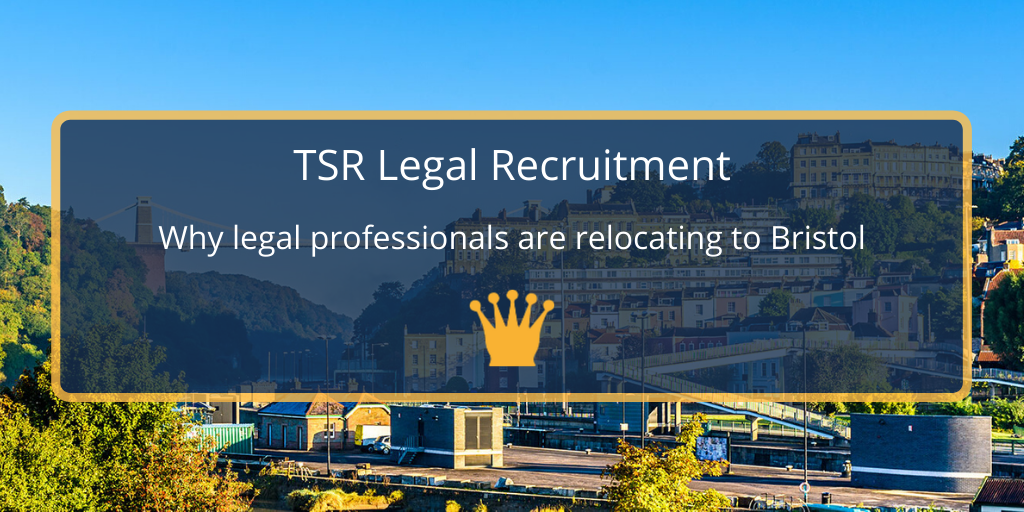 Outside of London, Bristol is one of the most thriving legal cities in the UK. In 2017, it topped The Sunday Times Best Places to Live Guide and was described as 'a small city that feels like a big city, handily placed for seaside and scenery, but hardly cut off from the rest of the country.'
It is no surprise therefore that Bristol is such a popular destination for ambitious legal professionals. You can achieve a much better work / life balance and you will notice that your pay packet will stretch far further. In addition, you can expect to handle high quality work. At the larger national / international practices you will often get the opportunity to work on city quality work, often reaching the Bristol firms in its own right.
Bristol can also provide legal professionals with the opportunity to become specialists in niche practice areas. Due to the volume of work, it is often the case that firms will look to develop specialists to help them stand out in a competitive market.
There are many other perks to relocating as well. Unlike other major cities throughout the UK, commuting in Bristol does not mean you are adding an additional two hours to your working day. On average, commuting in Bristol is 30 minutes door-to-door which plays a big role in achieving a better work / life balance.
And it's not just the relaxed commute that is drawing people to Bristol. For those that have visited previously, you will know it is a fantastic place to socialise. Whatever street you walk down, you're sure to come across delicious food and vibrant pubs. More often than not, you will be in walking distance of these great venues. I must wan you though; this means that after-work drinks are very popular!
For those that want a break from City life, the countryside is very easily accessible. Get some fresh air in your lungs by visiting places such as Mendip Hills, the Cotswolds or Westonbirt, The National Arboretum.
As someone who has lived in the South West for a number of years, I can honestly say that you will never be bored. Whether you're visiting local sites like Clifton Suspension Bridge or attending one of the many festivals, there is something for everyone!
Over the last couple of years, I have noticed a real increase of legal professionals that are relocating to Bristol and it is easy to see why.
If you would like to know what legal opportunities are available in Bristol, please contact me for a confidential discussion using the information below or click here
Kayleigh Rees
T: 01174 567 798
E: Kayleigh@tsrlegal.co.uk
You can also connect with me on LinkedIn