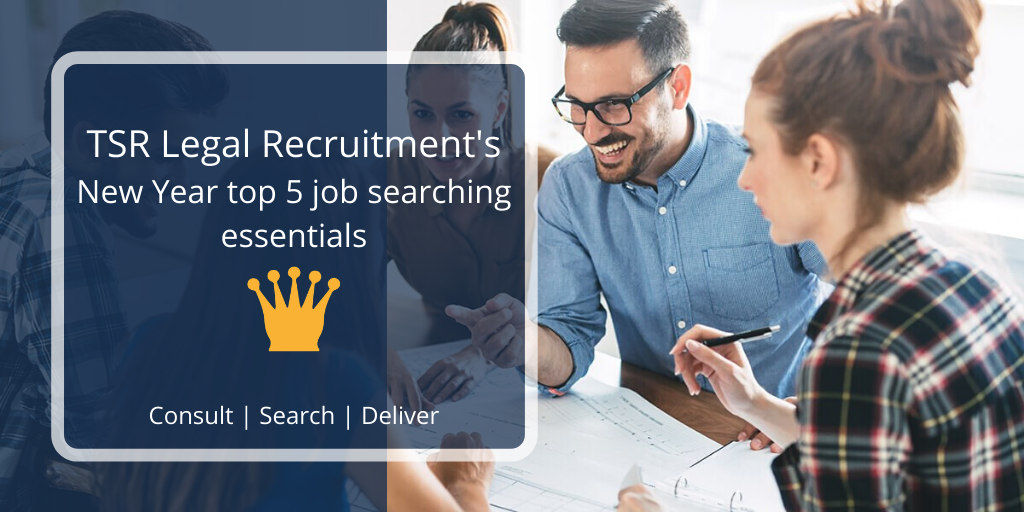 With the New Year quickly approaching, our Legal Director, Rob Adams has given us his top 5 new years legal job search essentials.
Update your CV
This is your opportunity to sell yourself, so make sure your CV is up to date and gives you the best chance of standing out from the crowd. Highlight your successes and key skills, this will help grab the attention of the employer.
2. Stay active on Social Media
Utilise social media as it can be a good way of accessing job listings before they are advertised elsewhere. Also, firms and relevant groups will promote their networking events through social media. Keep an eye out for these and get attending, it is a great way of raising your profile.
3. Remain positive
The recruitment process can be difficult, especially if you're not getting the responses you desire. Don't take setbacks personally. Remember, you're not the only one job searching. As long as you're applying for relevant jobs that will help drive your career forward, the right results will come. 
4. Be open minded
Don't judge a book by it's cover! Avoid hearsay and make your own mind up. Don't pre judge a firm before you get to experience it for yourself. Who knows, it may be the perfect fit for your personality and skill set. 
5. Use a reputable agency
Use a niche agency like TSR Legal that will support you throughout your entire recruitment journey and help you find your perfect career path. Their industry knowledge will help match your skill set to your ideal role.
If you would like any further advice on the above, please contact Rob anytime on on T: 02920 388 100 or E: Rob@tsrlegal.co.uk