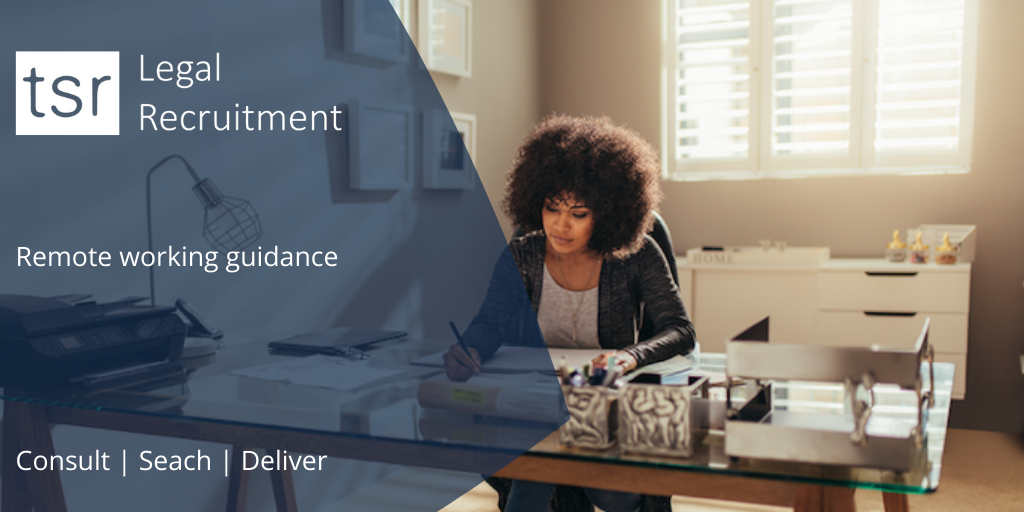 The Coronavirus outbreak is having a major impact on firms and practices across the UK.
The recent announcement from the Government has advised people to work from home, where possible. Employers are encouraged to support their staff in order to do this. As a result of this, it would be beneficial to legal firms to prepare the infrastructure needed to support their workforce working from home.
Avoid isolating your team
To ensure that your staff don't feel like they are becoming isolated you may want to consider how you will communicate with them, how you maintain your teams bond and how employees will maintain contact with each other whist remote working.
We put this question to our team and here are a few ideas:
Arrange daily team huddles – arrange a catch-up with your team either by a conference call or video. Ensure the meetings have a set start time and have relevant agendas with clear set out goals and objectives for each individual.
Maintain meeting times – this will help you to maintain a sense of structure and framework.
Remain focussed – Whether it is daily or weekly, review your set KPIs with the team. It is vitally important to maintain focused on day to day activities. Stay on top of personal development plans and company values as well.
Embrace video technology – this is a great way of replicating the in-person conversations you would normally have in the office.
Schedule team time – remote workers need time to maintain and develop their bond with their colleagues. In order to replace the chat they would usually have within the office you can host a standing time for staff to blow off a bit of steam. Encourage them to message and chat throughout the day and share any good or bad news stories.
Share Calendars – remind your staff to keep colleagues / managers up to date with their availability, even if they are only grabbing a lunch break.
End of day ritual – an employee's commute home offers them the opportunity to transition from a professional to home mindset. When remote working, it's helpful to have a specific activity that signals the end of your working day. This could be exercising, walking the dog or taking a break from technology by reading a book or magazine.
Maintain a work life balance – When working at home, it is very simple to fall into the trap of 'ploughing on'. Even when working remotely, staff need to take a break from their screens in order to recharge. Help staff to set boundaries between work and home.
We understand that these circumstances are very new to everybody but we want to reassure our clients and candidates that we are on hand to answer any questions or queries you may have regarding recruitment or anything else.
We hope these tips are of use to you. Please feel free to share any techniques that your firm may be using.
Karen Jones
Director
T: 07557 193 113
E: Karen@tsrlegal.co.uk
Connect with her on LinkedIn