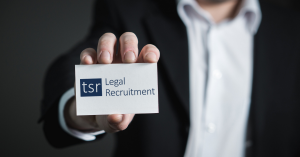 Your Key Accounts Team at TSR Legal Recruitment
National Coverage and Core Benefits
We offer highly confidential national legal recruitment solutions to the legal

Profession. Our Key Accounts Team consists of 5 dedicated consultants who will offer you:-
Onsite Secondment to assist with interviews (recent successes include being on a training contract panels for a legal 100 firm)
Real Time market knowledge and industry insights
Volume hires in tight time frames
Skilled and experienced headhunting
24 hour on call service
Real time salary information
Fast turnaround on specialist vacancies
Bespoke recruits and challenging hires at the most senior level
Dedicated Regional and Key Accounts Manager
Large database – over 15,000 candidates
Most established legal agency in Wales
Placement care guarantee
Management payment terms
Most experienced team of legal consultants based in Wales
Whether you are a sole practitioner or an international law firm we are here to assist
you. If you want a general discussion on the market, have a specific vacancy or just want to run an idea past our experts get in touch anytime.
The current Law Society forecasts suggest that real turnover of firms in the UK legal services sector is expected to show comparatively increased growth over the next three years. With uncertain times ahead, finding the right people for firms has never been more challenging.
We provide temporary, permanent and locum candidates to the legal profession for some of the most prestigious law firms and niche solicitors in England and Wales. Our clients range from high street practices to the top legal 500 law firms across the UK.
Our head office is based in the centre of Cardiff and our Regional Consultants are based at the centre of each Regions legal industry. Our team of legal consultants bring together a mixture of over 40 years of recruitment and legal experience making the whole process run smoothly for both our clients and candidates.
TSR Legal strives to deliver the very best legal opportunities and client services possible. We have a large network of loyal clients and candidates who have helped TSR Legal become one of the most recognised legal recruitment consultancies in the UK.