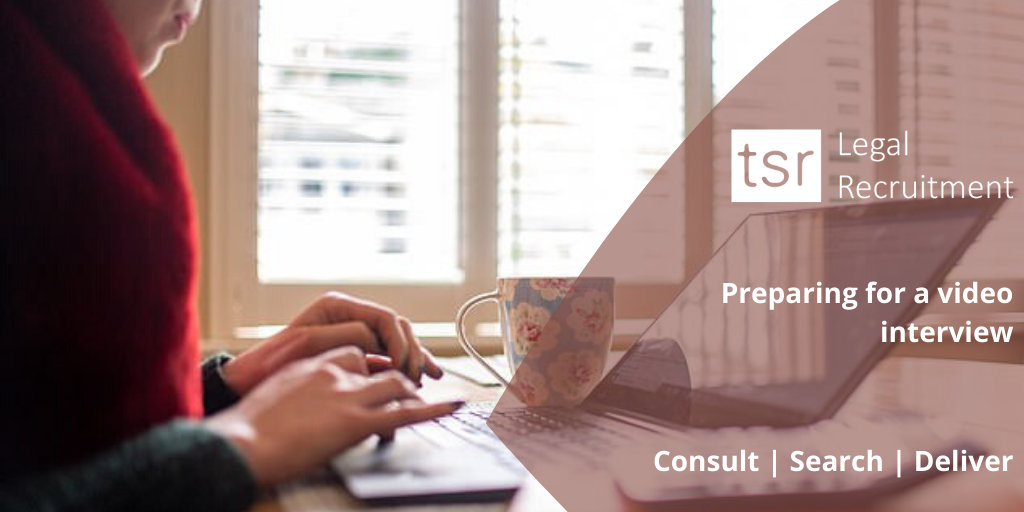 Due to the recent announcement that cases of the Coronavirus continue to increase across the UK, we wanted to keep our candidates up to date on how law firms are tackling their recruitment process.
For many firms it is business as usual. They are working alongside the government and Public Health England and Wales to ensure that they are taking the necessary steps to mitigate the situation. This means that they are still pushing forward with their recruitment plans and conducting face-to-face interviews.
In the interest of safety, some of our clients have decided to take a different approach. During this period they will be conducting interviews either virtually or over the phone.
We wanted to provide you with a few tips to help prepare you for a video interview.
Look the part
Even though you're not physically in front of the interviewer, it is equally important to look the part.
Assuming your bottom half will be hidden from the interviewer, you may be tempted to wear your favourite pyjamas or jogging bottoms. But what if you have to get up to adjust your equipment or get a drink of water? There is also the psychological aspect: dressing the part can help switch your mind to professional mode.
Prepare your surroundings
Ensure that your interview takes place in a quiet, businesslike setting.
Take note of what is behind you as that is what the interviewer will see. Avoid a cluttered background as this may distract your audience.
Be sure to inform anyone else at home about your meeting; you do not want your meeting disturbed by the radio, television or any other distractions.
Practice, practice, practice
Your first few trials are bound to feel a little awkward. You will be figuring out where to look, what to do with your hands and how you are sat.
However, these matters are to easy to work out ahead of the real event.
Don't forget to smile
With a stereotypical interview, you would naturally smile upon arrival and throughout the interview process.
It can be more difficult to do this with a remote interview. It is very easy to get side tracked by other thoughts such as the equipment or camera. And if that is the case, it can often seem like you're staring wide-eyed at the camera.
Remember, smiling is a great way to break the ice and develop rapport with the interviewer.
Use to your advantage
One advantage to having a video interview is that you don't have to remember everything you want to mention.
You can have notes in front of you – without your interviewer knowing.
Of course, you don't want to be reading off the page. Position your notes in an easily scannable format so that you won't get too distracted.
Technical Problems
When you're relying on technology, there is a good chance that you may experience a technical glitch.
You may hesitate to draw attention to the problem, but you don't want to give an inaccurate answer because you did not understand the question. Be open and honest if you are experiencing these issues.
During this difficult period, we hope that these tips are useful. If you have any questions or would like a confidential discussion regarding your legal career, please get in touch with a member of our experienced team.
Eve Wilby
Legal Recruitment Consultant – South West
T: 01174 567 798
E: Eve@tsrlegal.co.uk
Connect with me on LinekdIn