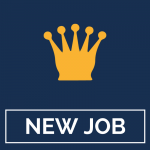 Website TSR Legal
Highly Negotiable
Senior Immigration Solicitor/Partner – Camberley
TSR Legal are currently partnering with an award winning multi office law firm based in Camberley who due to expansion are currently looking to add an additional Senior Immigration Solicitor to the Corporate Immigration department. The immigration department deal with a wide range of matters on behalf of businesses and individuals and are regarded as one of the best in the region.
The Immigration currently support a large range of clients providing them with up to date advice on UK Immigration laws. Our client offers a range of services to its clients such as UK visas, audit services, sponsor licence, compliance and training, recruitment of migrants as well as temporary visa routes and right to work compliance. The immigration team are able to provide these services to a mixed client bases such as SME's & FTSE listed companies.
Our client is looking for Senior Immigration Solicitor who has the ability to develop an existing client base, with the potential of brining your own caseload with you. On offer is the opportunity to join a leading practice, who can offer a competitive salary, excellent benefit package as well good quality work and working environment. If you believe you have the skill set required, please apply to this advert or contact Ryan at TSR Legal on 02033 266402 or ryan@tsrlegal.co.uk.
*TSR Legal would like to inform applicants that our client is continuing to recruit. Our client is now utilising video conferencing so interviews can take place to avoid unnecessary travel by candidates and to reduce direct contact.*