Full Time
Home Worker
Permanent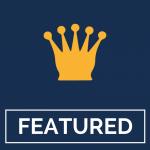 TSR Legal
National Legal Recruitment
Very Competitive
Residential Conveyancing Solicitor / CLC 4 + PQE – South West
Remote / Home Working
Immediate Starts
Excellent Culture
If you are an experienced South West based Residential Conveyancer seeking an exciting new permanent role within a highly reputable, forward thinking and progressive law firm, then this could be the ideal opportunity for you!
We currently have available a number of home based / remote working (South West) conveyancing opportunities for a qualified solicitors or licensed conveyancers to take on important roles within a recognised full service regional firm.
This fast growing commercial legal practice has modern technology which supports paperless home based working and is therefore looking for a candidate that can be either office based or home based depending on each individual's requirements.
Our client is looking for the right person to help assist and develop the conveyancing practice across Bristol and Somerset.
This opportunity would suit a self-motivated person that enjoys the flexibility of a good work/life balance to work in either of the residential or commercial conveyancing departments.
The Position
Dealing with south west residential and/or commercial conveyancing matters
Actively developing the department by generating own referrals in order to create your own client base and generate further work for other teams and the firm
A commitment to delivering outstanding client service
The Person
Experienced in handling either a residential or commercial conveyancing caseload – Solicitor, CILEx or CLC
A good communicator understanding and empathising with the clients' requirements
Contribute towards the company's delivery of customer service and value
Qualified as either a Solicitor or Licensed Conveyancer.
The Benefits
A competitive salary based on experience
Profit share scheme
Support provided to cover holidays
Company Pension
This opportunity offers a generous and lucrative remuneration package as well as the above additional benefits.
If you are an ambitious, motivated person looking to develop your career within a flexible working environment we would like to hear from you.
Next Steps
If you are interested in this opportunity, please apply through the advert or contact Rachel Phillips at TSR Legal directly to rachel@tsrlegal.co.uk or apply below. All applications treated in strictest confidence.
*TSR Legal would like to inform applicants that our client is continuing to recruit. Our client is now utilising video conferencing so interviews can take place to avoid unnecessary travel by candidates and to reduce direct contact.*