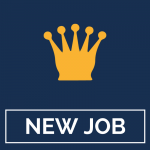 TSR Legal
To £25,000
This top Cardiff based law firm is looking to hire two Paralegal/Legal Assistants to work alongside a lead Partner and the team in the Real Estate / Property department. This role will prove to be busy, challenging and involved with full client contact and a high level of autonomy.
Candidates must be experienced within commercial property, land registry searches, companies house forms and liaison, deeds and completion of SDLT forms . This is alongside possessing excellent research skills, academics and the view to progressing within the department as a paralegal.
Contact Rachel Phillips at TSR LEGAL for a confidential discussion or email rachel@tsrlegal.co.uk for further information.