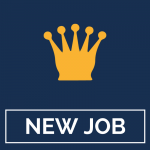 Website TSR Legal
£50,000
Private Client Solicitor 4+ PQE – Southampton
TSR Legal have recently been instructed to assist a well regarded multi office law firm as they look to strengthen their Private Client department with the appointment of an additional Private Client Solicitor. You will be joining an award winning practice, who are ranked within the Legal 500 and are regarded as one of the most well regarded law firms in Hampshire and across the United Kingdom.
Our client has a fantastic reputation both locally and national across its offices handling a broad range of  private client matters. Due to recent growth and success across a number of national awards our client is looking to carry on this success through the new financial year. This firm is ranked within the Legal 500 across a broad range of practice areas such as Corporate, Real Estate, Dispute Resolution, Employment and Private Client.
Our client is looking to hire and ambitious and well connected Private Client Solicitor or Legal Executive with at least 4 years post qualification experience to join its Private Client department due to growth and expansion. The Private Client department handle a broad range of Private Client matters acting on behalf of  individuals as well as small and larger business. Our Client offers exceptional Legal advice to clients both locally, nationally and international with Tax & Estate Planning, Wills & Probate, Trusts and Court of Protection matters.
As a Private Client Solicitor within the department you will have hands on experience of preparing deeds of variation, gifts and deeds of family arrangement, preparing wills and lasting powers of attorney, obtaining grants of probate, estate planning as well as a range of other private client matters.
Our client offers an exceptional benefit package including an above average holiday allowance, healthcare and medical insurance, flexible/home working, bonus scheme and life insurance.
To be considered for this role, our client is requiring a candidate who is currently employed as a Solicitor or Legal Executive within a Private Client department at either a city of regional law firm, good technical knowledge as well as the desire to run, develop and expand an existing Private client department. If you believe you have the skill set required, please contact Ryan at TSR Legal on 02033 266402 or ryan@tsrlegal.co.uk for a confidential discussion on the role, or apply below in confidence.
*TSR Legal would like to inform applicants that our client is continuing to recruit. Our client is now utilising video conferencing so interviews can take place to avoid unnecessary travel by candidates and to reduce direct contact.*