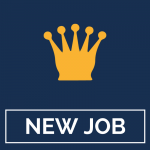 TSR Legal
Up to £23,000
Private Client Legal Secretary
This prestigious firm with a highly successful and large Private Client team are now looking for a legal secretary to join their department. You will be joining the Trusts team with occasional work within other areas of private client, should it be required.
The firm:
They are extremely well known throughout the South West and anyone working here gathers exceptional experience and skills. The firm are extremely supportive with training and development within the role as employee satisfaction is really important to them.
The caseload:
You will be working predominantly with Trusts set up on behalf of beneficiaries which can include:
– Protecting assets for beneficiaries
– Providing for minors
– Making provisions for vulnerable beneficiaries
– Mitigating tax
– Working to protect assets for a minor through contentious circumstances
– Defining interest in property and land
Trusts that are also set up within clients wills. So there really is a number of matters you could be assisting with and definitely a varied caseload within the specialism of Trusts.
About you:
You will need at least 3-4 years' experience as a legal secretary, and at least one of those being within Private Client law.
– You will also need a typing speed of at least 60 wpm.
– Be extremely organised and articulate
– Be able to prioritise your workload
– Conduct yourself in a professional and friendly manner
– Exude confidence, especially with clients
– Have strong communicative skills as client care is pivotal
If you would like to considered for an exceptional opportunity that can not only offer a good quality workload with priceless experience, then please apply directly below and Eve Wilby at TSR Legal will be in contact shortly after to further discuss your application if it suits the aforementioned requirements.