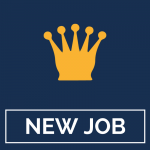 TSR Legal
£40,000
Plot Sales/Conveyancer/Solicitor/Legal Executive
A well-regarded multi office law firm with offices across the United Kingdom are currently looking to recruit either a Conveyancer/Solicitor or Legal Executive to join the highly regarded Plot Sales division. Our client is currently enjoying a period of growth success and growth over the last few years with the current department securing some exciting new business from some leading house builders.
As a Conveyancer/Solicitor/Legal Executive, you will be responsible for dealing with files from start to finish responsible for Residential Plot Sales matters supporting a small team and liaising with a large portfolio of clients. You will be responsible for taking responsibility for the financial management of the files, achieving financial targets set by the Head of Department as well non-financial targets such as turnaround times and quality of accuracy.
To be considered for this role, our client is requiring a Conveyancer/Solicitor or Legal Executive who has an in-depth knowledge of the conveyancing services ideally with an understanding of Residential Plot Sales, excellent written and verbal communications as well as proficient in all Microsoft and office packages.
On offer is the opportunity to join a leading law firm, who can offer an extensive benefit package, above market rate salary as well as good quality work. If you believe you have the skill set required, please contact Ryan at TSR Legal on 02033 266402/ryan@tsrlegal.co.uk for a confidential discussion or apply to the role below.