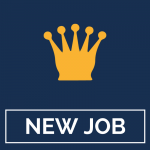 TSR Legal
£60,000 - £70,000
Rare opening for a commercial property solicitor / associate to join a leading law firm with offices across Bristol and London. Suitable candidates will have extensive commercial property experience.
This position will also support the regional head with leading, networking, business development and operational skills is highly desirable.
Chance to join a busy team offering the chance to work with a lead partner. Suitable for existing associates looking for a promotion.
Requirements:
You will be a Commercial Property Solicitor / Associate with an established reputation
Be willing to get involved in commercial and strategic decision making
Comfortable working collaboratively cross-office with other Partners
Salary is in the region of £60 000 to £70,000 plus benefits, Flexible work from home policy.
This is a truly unique opportunity to go to firm that would give you more freedom, and the opportunity to take your practice to the next level.
Apply Now, or alternatively please get in touch with karen Jones at TSR Legal for a discussion in absolute confidence or direct to karen@tsrlegal.co.uk about the role.