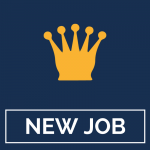 Website TSR Legal
Highly Negotiable
Legal Secretary – Employment
TSR Legal have an exciting opportunity with a well-established law firm based in Camberley who are currently looking for a legal secretary to join their Employment team. This is a fantastic opportunity to work with a firm who are committed to a high level of client care with a strategic vision for future success.
As a legal secretary you will play a vital role in supporting fee earners within the office, including both secretarial, administration and some paralegal duties.
This will include but will not be limited to:
Audio and copy typing
Typing/scanning of large/complex documents
General file management
Booking and co-ordinating of meetings
Diary management
Raising bills and liaising with the accounts department
Attending team meetings
Tracking of tasks/commitments
Opening and closing case files
Desired traits include:
Calm, friendly and polite telephone manner
Strong organisational skills
A key attention to detail
Ability to learn new skills (IT, internal processes and procedures)
Ability to work towards deadlines
This role would be best suited to someone with a commercial background with additional secretarial training qualifications. If you are interested in working in a dynamic, fast paced and challenging team and are interested in the above position, apply today for immediate consideration. Alternatively, you can contact Ryan Pryce for a confidential discussion about this opportunity on 02033 266402 or ryan@tsrlegal.co.uk.