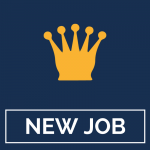 Website TSR Legal
Highly Negotiable
Legal Recruitment Consultant – Cardiff Central 
As a Legal Recruitment Consultant you will be responsible for assisting a Regional Manager with an already established client base assisting law firms with support staff Recruitment across the South East of England. You will be responsible for building and developing relationships with both candidate and clients. You will be working in a fast-paced, dynamic sales environment.
As a Recruitment Consultant you will be required to work towards agreed targets; your role will involve maintaining relationships, whilst also looking to drive new revenue opportunities. Your role will include liaising confidentially and professionally with clients and candidates.
Main duties and responsibilities:
Developing an existing client base as well as bringing on new clients
Business development calls and managing existing client relationships, meetings and the delivery of presentations;
Offering advice and consultation to candidates and clients;
Writing professional advertisements and handling the response;
Co-ordinating and managing the advertising with accuracy and timelines;
Updating and maintaining the candidate and client databases;
Interviewing potential candidates both over the telephone and in person;
Arranging and preparing candidates for interview;
Identifying, developing and managing client business relationships as well as selling our recruitment services;
Negotiating the rates of business with clients;
Client networking will be an invaluable part of your role;
Assess and respond to the needs of each client or assignment and ensure a timely delivery;
Manage the recruitment process from interview to offer stage and beyond i.e. researching, headhunting, negotiating salary packages and presenting suitable candidates to clients is essential;
Carrying out market analysis to foresee potential new revenue streams;
Managing your own sales pipeline;
Advertising vacancies by drafting and placing adverts across a wide range of social media;
Building and maintaining your own candidate base to include a full range of abilities and seniority
Using candidate database to match the right person to the client's vacancy;
On offer is the opportunity to join a leading Legal recruitment firm who can offer a competitive benefit package as well as above market rate salary and flexible working. If you have previous recruitment  experience or legal experience and would like a confidential discussion on the role, please contact Ryan Pryce or apply for the role directly below.