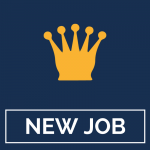 Website TSR Legal
£21,000
Legal Cashier – Canterbury
Our client a multi office law firm is looking to appoint a Legal Cashier to work within the busy accounts team in Canterbury.
The successful candidate will be responsible for maintaining the office and client account records in a timely and accurate manner and in compliance with Solicitors Accounts Rules.
Main Responsibilities:
Posting of all office / client receipts i.e. bank receipts, cheques, postal orders, cash and credit/debit cards to both the Sage Accounts System and CRM system
Payments to clients via BACS and cheque as well as reconciliations of all Client account ledgers
Petty Cash
Credit Control via telephone, letter and email
Purchase Ledger
Bank Reconciliations
Monthly billing; preparation, reconciling and posting of all invoices
Maintain and create spreadsheets
Skills Required:
We are seeking candidates with a minimum 12 months experience of working as a Legal Cashier withing a Solicitors
High attention to detail and accuracy
Good knowledge of the Solicitors Account Rules
On offer is the opportunity to join a leading law firm, who can offer a competitive excellent benefit package as well as good quality work. Please contact Ryan Pryce at TSR LEGAL for further details or apply for the role directly below.
*TSR Legal would like to inform applicants that our client is continuing to recruit. Our client is now utilising video conferencing so interviews can take place to avoid unnecessary travel by candidates and to reduce direct contact.*.