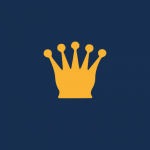 TSR Legal
£Competitive
Immigration Caseworker
Our client, a multi sited law firm specialising in Asylum, Nationality and Immigration Law are currently seeking an Immigration Caseworker for their Cardiff office.
The firm works with a wide range of clients from individuals to large businesses, working on Legal aid cases and Private client cases alike. The main responsibilities of the role include; attending to clients, taking instruction and preparing cases and maintaining time costing procedures.
The ideal candidate will be IAAS accredited, demonstrate a minimum of 2 years experience, demonstrate a commitment to obtaining the Senior Caseworker qualification, experience in case management and experience e in a mixture of public and privately funded work.
This is an exciting opportunity for a legal assistant to further progress their career within the team. As well as a competitive salary, the firm offer some brilliant benefits.
Please contact Sallie Jones for a confidential discussion or apply for the role directly below: