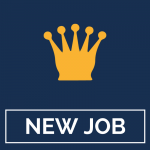 Website TSR Legal
up to £50,000
An exciting opportunity has arisen for a  family solicitor to join our clients in Ledbury.
The successful applicant will be given full autonomy over their own caseload. Working on a variety of cases, ranging from complex financial arrangements and divorces to children matters. The applicant will play an active role in the development of the family department so as to contribute to the departments on-going success and growth.
The successful applicant will be a qualified family solicitor at PQE 1 -4 Level.
The role will involve advising on the whole range of family law matters,
Our client offers an exceptional salary and benefits package, a clear career path and an excellent working environment that will stimulate you to achieve your career goals whilst genuinely helping you maintain a healthy life-work balance. Our client fully supports flexible and remote working.
For further information please contact Rachel Phillips at TSR legal, all applications will be dealt with in the strictest confidence.
Apply below or direct to rachel@tsrlegal.co.uk