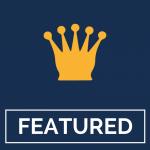 TSR Legal Recruitment
National Legal Recruitment
£Excellent
Family Legal Secretary
A leading Devon legal practice is seeking to appoint a skilled legal secretary to join its thriving Family Law division in Exeter. Working as part of a busy and successful team you will be tasked with undertaking a range of secretarial and administrative duties to include:
Digital dictation and copy typing to prepare legal documentation and correspondence
Attending to clients both face to face and via telephone
Opening/Closing client files
Arranging meetings and appointments
Updating the case management system
General administration and assisting with bundle preparation
Applications are encouraged from conscientious legal secretaries, with fast and accurate typing skills and the ability to work in a fast paced team. Family Law experience is desirable. Apply today with Kayleigh at TSR Legal Recruitment to register your interest for this vacancy.