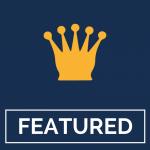 TSR Legal
National Legal Recruitment
Competitive
Employment Solicitor – 5 + PQE – Bristol
*TSR Legal would like to inform applicants that our client is continuing to recruit. Our client is now utilising video conferencing so interviews can take place to avoid unnecessary travel by candidates and to reduce direct contact.*
One of the most progressive Law firms in the UK currently have a brand new role for an Employment Solicitor to join the expanding Employment Department. Our client boasts an excellent portfolio of both individual and business clients across the UK.
This progressive and modern firm has a fantastic reputation for providing its clients with first class service and is known regionally for their people-focused approach. This will be a varied role where you will have the opportunity to learn rapidly and stretch yourself whilst having strong Partner and Senior Associate support in other offices.
As an Employment Solicitor your case load will include:
Consulting and commercial employment solutions for employers
Offering employee advice covering all aspects of employment law
Drafting policies and procedures, agreements and contracts
Business development and marketing initiatives across the department
To be successful in this role you will ideally have the following skills and qualities:
A real desire to learn and a commercial outlook
Trained at a recognised law firm
A desire to network, grow your business development skills and personal contacts over time
A collaborative approach
A genuine desire to progress rapidly as part of a very successful regional office
This is a superb opportunity with excellent Partner support and quality work. On offer is the opportunity to join a well-regarded employment team, who can offer a competitive salary and an excellent benefit package including onsite parking.
If you are looking to make your mark in Employment law and wish to join a very successful law firm offering excellent career prospects, please contact Rachel Phillips at TSR Legal for a confidential discussion or direct to rachel@tsrlegal.co.uk for further details.