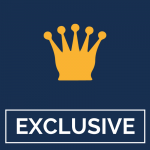 TSR Legal
Up to £16,000
Customer Advisor – Swansea – Multi Languages (German, French, Eastern European)
My client a leading practice are looking for a Customer Service Advisor/Assistant. This role will be based in Mumbles, Swansea.
As a skilled customer services professional, you will handle initial worldwide client calls, process payments over the telephone, manage office stock and provide general support for other departments as and when required.
You will have excellent communication skills and the ability to manage complex calls, dealing with client matters.
On offer is the opportunity to take on an interesting and varied role at a reputable commercial organisation.
The duties and responsibilities of the role of Customer Service Advisor are:
To answer enquires via email
To answer enquiries via telephone
To contact existing clients to check for event special requirements
Occasional travel to London events to assist event managers
Allocation of sales leads to the sales team
Adhoc tasks set by the Customer Service Manager
To be considered for the role you will be able to demonstrate:
Existing experience in a customer facing role
Experience of using Microsoft programmes most notably Word and Excel
Experience of working as part of a team but also being able to work using own initiative
Experience of multi-tasking and prioritising tasks based on different deadlines
Fluent in one or more languages including German, French or Eastern European with fluent English language skills
For a confidential discussion on this role please contact Rachel Phillips at our head offices or apply for the role directly below: