Full Time
Home Worker
Permanent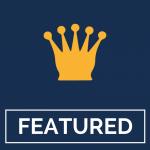 TSR Legal
Up to £40,000 (DOE)
Costs Lawyer / Law Costs Draftsperson – Cardiff
A leading commercial practice are seeking to appoint a Law Costs Drafts-person to join their busy costs team. The firm have undergone significant growth and as a result have opportunities for two Costs Draftsmen to join them on either a remote working, hybrid or office based working pattern. Those with experience of legal aid costs are encouraged to apply.
Daily duties include;
Preparing and submitting claims for costs.
Drafting and management of a caseload of files.
Liaising and advising fee earners and support staff in relation to a variety of legal costs matters.
Ensuring the work flow and processes and procedures related to costs are followed.
Providing technical advice and supervision to junior members of the team.
Reporting any cases that fall outside of the draftsperson's individual authority to the Costs Team Manager.
Managing files to make sure that all time spent is accurately recorded.
Ensuring the case management system is used properly and effectively in accordance with agreed procedures.
Monitoring and managing own compliance with targets in respect of income and drafting.
The successful candidate will have passion and a genuine flare toward legal cost drafting and be looking to develop into a key member of the department.
Skills that you will require:
You will possess at least 2 – 5 years experience as a Costs Drafts-person within an in-house team for an external supplier or costs drafting services
Experience of dealing with all aspects of costs matters including legal aid costs
You will be degree educated and will boast ALCD (Law Costs Drafting Qualification) or will be at least working towards this
Be experienced in running an active caseload ensuring that all deadlines, targets and KPI's are met
Ability to draft Bill of Costs with minimal supervision
Ability to demonstrate excellent negotiation skills on a consistent basis
Benefits include 25 days holiday (plus Bank Holidays) as well as firmwide bonus and excellent working culture.
For a confidential discussion on the role please contact Rachel Phillips at our head offices or apply directly for the role below: Rachel@tsrlegl.co.uk / 02920 388100