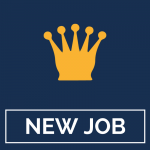 Website TSR Legal
£40,000
Costs Lawyer – Remote Working
Broad and varied caseload
Remote Working
Continued professional and career development opportunities
A specialist legal costs practice is looking for a talented cost lawyer / costs draftsperson to join the team due to recent influx of work and projects. There are fantastic progression opportunities in this role due to the structure of the practice and their recent success in the market.
This is an exciting and unique opportunity to join a practice with a difference. The working culture offers flexibility and values work life balance with a lot of current employees working flexible / part time hours.
The work they are involved in is varied and covers:
Insurance
Personal injury including medical negligence
Court of Protection
Professional Negligence
Commercial
To Be Considered For This Role You Will Be
Enthusiastic and committed to cost law
Able to hit the ground running
The Ideal Candidate Will Have
A minimum of 3 years' experience in Legal Aid Costs/CCSM
Costs drafting and settlement negotiations experience
This firm has an excellent reputation for progression and staff retention and offer professional development opportunities. The offices are located in central Cardiff with excellent access to public transport and motorway links for when you need to attend the offices.
If you are interested in this role, please apply directly below or contact Ryan Pryce at TSR Legal on 02033 266402 or ryan@tsrlegal.co.uk.
*TSR Legal would like to inform applicants that our client is continuing to recruit. Our client is now utilising video conferencing so interviews can take place to avoid unnecessary travel by candidates and to reduce direct contact.*