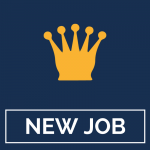 Website TSR Legal
£90,000
Company Secretary – 6 Months FTC
TSR Legal are currently partnering with a large insurance firm based in London to assist them with the Recruitment of a Company Secretary on a 6 months contract. The role with involve full company secretarial duties to the company board.
As a Company Secretary you will be responsible for providing company secretarial services to the business, advising on corporate governance, working closely with the business in regards to ad hoc projects and queries as well as managing external counsel.
On offer is the opportunity to join a well-regarded insurance firm, who can offer a fantastic salary and benefits as well as good quality work. If you believe you have the skill set required, please apply to this advert or contact Ryan at TSR Legal on 02033 266402.