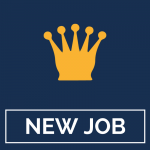 Website TSR Legal
£60,000 - £70,000
Commercial Property Solicitor – 4+ PQE – Marlow
TSR Legal have recently been instructed by a top tier legal 500 firm based in Marlow who currently have an opportunity to recruit a Commercial Property Solicitor with at least 4+ post qualification experience within our clients Commercial Property Team based in Buckinghamshire.
This role will make a significant contribution to the overall work of the real estate handling a wide range of Commercial Property matters such as lease renewals, lease negotiations, development agreements, real estate finance as well as acquisitions of disposals on both freehold and leasehold matters
The department also works with a range of national retailers and other large regional clients providing support with acquisition and estate management strategies. Your role will involve all aspects of asset management and you will work closely the planning, construction and property disputes teams. As you develop your role will evolve to take on responsibility for managing key relationships and supervising fee-earners and trainee solicitors.
Key responsibilities
To undertake a full range of existing and new cases for clients within your target area and client base.
To work with the Unit and others within the wider Real Estate team to further develop the offering and client base.
Experience of team management and/or supervision of others, for example successfully supervising and developing trainees/paralegals and potential to lead a team would be a distinct advantage.
To ensure appropriate quality service and compliance for all matters in accordance with agreed standard policies
To consistently meet all KPI and targets and any other broader objectives as agreed on a quarterly and annual basis as part of the Team plans
The Person:
You will have excellent proven technical knowledge and track record of a broad range of property law. Potential to be considered as a 'subject matter expert'
Proven track record of the full range of business development and marketing activities and experience including developing and leading strategies and action plans for building and growing a new geographical practice area.
A highly flexible approach and the capability to work well and flourish within a team environment
Excellent all round communication skills including the capability to develop and maintain strong client relationships
Ability to collaborate and work effectively with other colleagues internally, both within the wider team and across all practice areas
Proven commitment to working within a quality standard environment
Commitment to ongoing professional and personal development including self-awareness and self-reflection and continuous improvement
A track record of consistently delivering to targets and objectives
On offer is the opportunity to join a regional heavyweight, who can offer excellent quality work, extensive benefit package as well as home working. If you believe you have the skill set required, please apply to this advert or contact Ryan at TSR Legal on 02033 266402 or ryan@tsrlegal.co.uk.