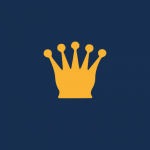 TSR Legal
£Competitive
Commercial Property Legal Secretary
A leading welsh practice based in Cardiff is now seeking a Legal Secretary in the Commercial Property Team due to internal promotion.
As a Legal Secretary within the busy Commercial Property team you will be responsible for audio typing, dealing with clients on the telephone, keeping databases up to date, maintaining the filing system, closing files and providing general support to the team.
We are seeking someone who has a strong attention to detail, excellent communication skills, with the ability to use their own initiative and work within tight deadlines.
Applications are encouraged from skilled Legal Secretaries with Commercial Property experience however other disciplines will be considered.
In order to be considered for this post you will need fast and accurate typing skills of 60WPM minimum, and good IT skills.
On offer is the opportunity to join a well-established firm and handle high quality work.
Please apply to this advert, or contact Sallie Jones at TSR Legal for a confidential discussion on this position.