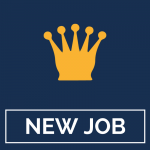 TSR Legal
To £60,000
TSR Legal are delighted to be representing a highly regarded law firm in Cardiff who are seeking a Solicitor in their Litigation team.
This brand new Litigation vacancy has arisen in Cardiff for an experienced Commercial Litigation Solicitor who specialises in Insolvency matters, with at least 5 years post qualification at this successful Legal 500 firm.
Ideal candidates will predominately focus their time as an Insolvency Litigation Solicitor, with experience in the full range of insolvency litigation matters that include; a mix of pre and post formal insolvency work including but not limited to advising creditors, bankruptcy and winding up petitions, administration applications (creditor, company and secured lender), advisory work along side restructuring transactions, misfeasance claims, antecedent transactions claims, asset recovery claims, trusts disputes arising out of insolvency and director disqualification.
However, there will be other Commercial Litigation matters that will be part of this role, therefore you will need to be a well-rounded litigator.
If you are an ambitious Senior Litigation Solicitor please apply today to be considered. For more information please contact Karen Jones at TSR Legal
Required: 5+ years of experience
Company Benefits
25 days holiday per annum
Bonus Scheme
Company Pension Scheme
This is an Associate position to join a busy, diverse and well regarded Insolvency team based in Cardiff. The current Partners have a strong pipeline of work and are looking to bolster out the team with standout Associates. Contact Karen Jones at TSR Legal or apply directly below.