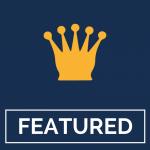 TSR Legal Recruitment
National Legal Recruitment
£Excellent salary and benefits
A leading global practice is seeking to appoint an Associate to join its award winning Real Estate team in Bristol. The Real Estate division which spans multiple jurisdictions advises on a range of transactional work, to include investment, development, and energy related matters.
Applications are encouraged from qualified solicitors who have significant experience in corporate real estate. You will need to demomstrate your ability to handle multi-million pound transactions, and the gravitas to act on behalf of some of the largest investors across the UK. The successful candidate will have a strong academic record and experience gained at a leading national practice.
Register your interest this bank holiday weekend with Kayleigh@tsrlegal.co.uk.