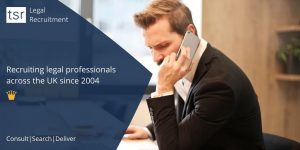 Impact of Covid-19 – TSR Legal Covid 19 Special
This month we are talking to Mr Zep Bellavia, Managing Director of Bellavia & Associates about the impact of Covid 19 on the Legal Industry.
What impact has the pandemic had on your business?
We have seen a reduction in number of new enquiries in some areas of law such as property, but an increases in other areas including employment.  Social distancing has meant most Court hearings are now by telephone and client contact is also remote.
What changes do you predict for the next 12 months within your business? 
An increase in work once the economy gets working again and a Court backlog due to the cases that have been frozen.  Further staff expansion including via the consultant model.
What advice would you give to people in the legal industry during this time?
Keep positive – there are plenty of opportunities out there. Be flexible with your employers as they need you at this time. Start looking beyond the current crisis and analyse whether you are really serving clients as you would wish to be served and if not, then make permanent adjustments.